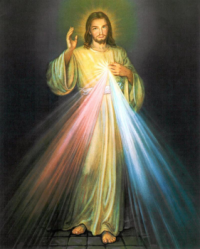 Divine Mercy Sunday will be marked in Galway Cathedral on Sunday 11 April, with devotions at 2:00pm and mass at 3:00pm. Due to Covid-19 restrictions, these will be available only via the webcam.
Confession is available in the Cathedral on Saturday 10 April from 3:00pm to 4:00pm and 7:00pm to 7:30pm.
Mass at 3:00pm on Sunday will be celebrated by Fr Martin Whelan.