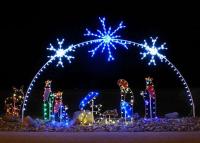 Special Events
Christmas Carol Service streamed online on Tuesday 22 December at 7:30pm.
Confession
Thursday 24 December, 11:30am - 5:00pm. The Sacrament of Reconciliation also continues to be available at the doors of the Cathedral on Saturday evenings between 7:00pm and 7:30pm; physical distancing will be strictly observed.
A Penitential Service will be streamed online on Wednesday 23 December at 7:30pm.
The Solemn Feast of Christmas
Christmas Night Mass on Thursday 24 December at 6:00pm, 8:00pm and 10:00pm.
Christmas Day Mass on Friday 25 December at 9:00am (Gaeilge), 10:30am and 12:30pm. There is no evening mass.
Please note that under current Covid-19 regulations we have a maximum capacity of 200 (50 per section of the building), and that admission is on a first-come-first-served basis: see our current Covid-19 arrangements.
Post-Christmas
St Stephen's Day (Saturday 26 December): mass at 11:00am; also at 6:00pm (vigil of Sunday).
Sunday 27 December: mass at 9:00am (Gaeilge), 10:30am, 12:30pm  & 6:00pm.
Monday 28 December - Thursday 31 December: mass at 11:00am only; normal mass schedule resumes on Friday 1 January.
Wednesday 6 January: Feast of the Epiphany, with mass on Tuesday at 6:00pm and on Wednesday at 11:00am and 6:00pm.