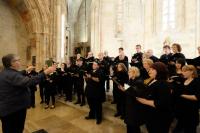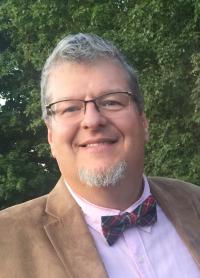 Bellarmine Oratorio Society, from Bellarmine University in Louisville, Kentucky (USA), visits the Cathedral on Saturday 29 February. The choir sings at the 6:00pm mass and presents a short recital afterwards also.
Bellarmine Oratorio Society is in its seventh season and is the primary performing group for Bellarmine Music Department in large works with orchestra.  The ensemble accepts faculty, staff, students, and experienced community members, and has performed Handel's Messiah, Durufle's Requiem, Mozart's Requiem, Fauré's Requiem, Stravinsky's Symphony of Psalms, Durante's Magnificat and Brahms' Ein deutsches Requiem. The singers travelled to Spain in Spring of 2018 and have also performed in Italy, Germany, Austria, Slovakia, the Czech Republic and Hungary. Each Fall semester, they perform Bellarmine's Lessons and Carols service and other important events in the life of the university.
S. Timothy Glasscock has taught and performed in academic music for over 25 years. With bachelor's and master's degrees from University of Louisville and a doctorate in conducting from University of Kentucky, Dr Glasscock spent 12 years as Director of Vocal Studies at the Youth Performing Arts School, Kentucky's only high school for the performing arts, grooming young performers. He has served as Artistic Director to the Louisville Chorus and the Louisville Vocal Project, taught for the Indiana University system and now conducts Bellarmine Oratorio Society. Glasscock is an active clinician and masterclass presenter and has sung and conducted in 21 countries. He now serves as Associate Professor of Vocal Studies and Department Chair for the Bellarmine Music Department. His research centres around the intersection of the arts, specifically music, and aging. Dr Glasscock's articles can be found in The Choral Journal, The American Organist, and The International Journal of Aging and Society.