Thursday 11 October 2018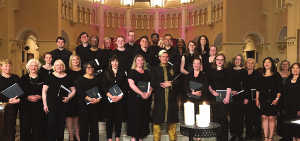 The choir of St Benedict's Parish, from Chicago in the USA, sings at the 11:00am mass in the Cathedral on Thursday 11 October. The choir is directed by Jeremy Kiolbassa.
The music to be sung at the mass includes the plainchant Missa de angelis, as well as settings of the texts "O taste and see" and "O sacrum convivium".