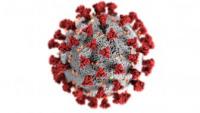 UPDATED 26 January 2022
Cathedral Capacity
The Cathedral continues to operate at reduced capacity, in order to allow comfortable spacing within the building. Admission is on a first-come basis; an overflow area is also available outside the mortuary chapel. Please follow the directions of the stewards.
Masks must be worn while inside the Cathedral.
The Celebration of Mass
Our normal schedule for the celebration of the eucharist is in operation, subject to to the limits on numbers above.
The Sunday obligation to attend mass has been suspended for the duration of this emergency. Mass and other liturgy in the Cathedral may be attended virtually, via the webcam.
Other Liturgy
The Sacrament of Confession is available on Monday-Friday between 5:30pm and 5:50pm, and on Saturday evenings between 7:00pm and 7:30pm. Physical distancing will be strictly observed.
The Taizé holy hour on Mondays at 8:00pm is once again open to public attendance, subject to the same limits on numbers as at mass; it is also available via the webcam.
Eucharistic adoration is available daily between 11:30am and 6:00pm (Monday - Saturday) or 1:30pm - 6:00pm (Sunday).
Cathedral Bookshop
The bookshop is open as normal: between 9:30am and 5:00pm Monday-Saturday, and on Sundays after each of the morning masses.
Car Park
The pay-per-hour car park in the Cathedral grounds is operating normally.